Unable to access a Lightico Session
27 Dec 2021

1 Minute to read
Unable to access a Lightico Session
Updated on 27 Dec 2021

1 Minute to read
---
Share feedback
Thanks for sharing your feedback!
Access Denied
This article describes possible reasons why a customer may see the Access Denied screen when opening a Lightico secure session link.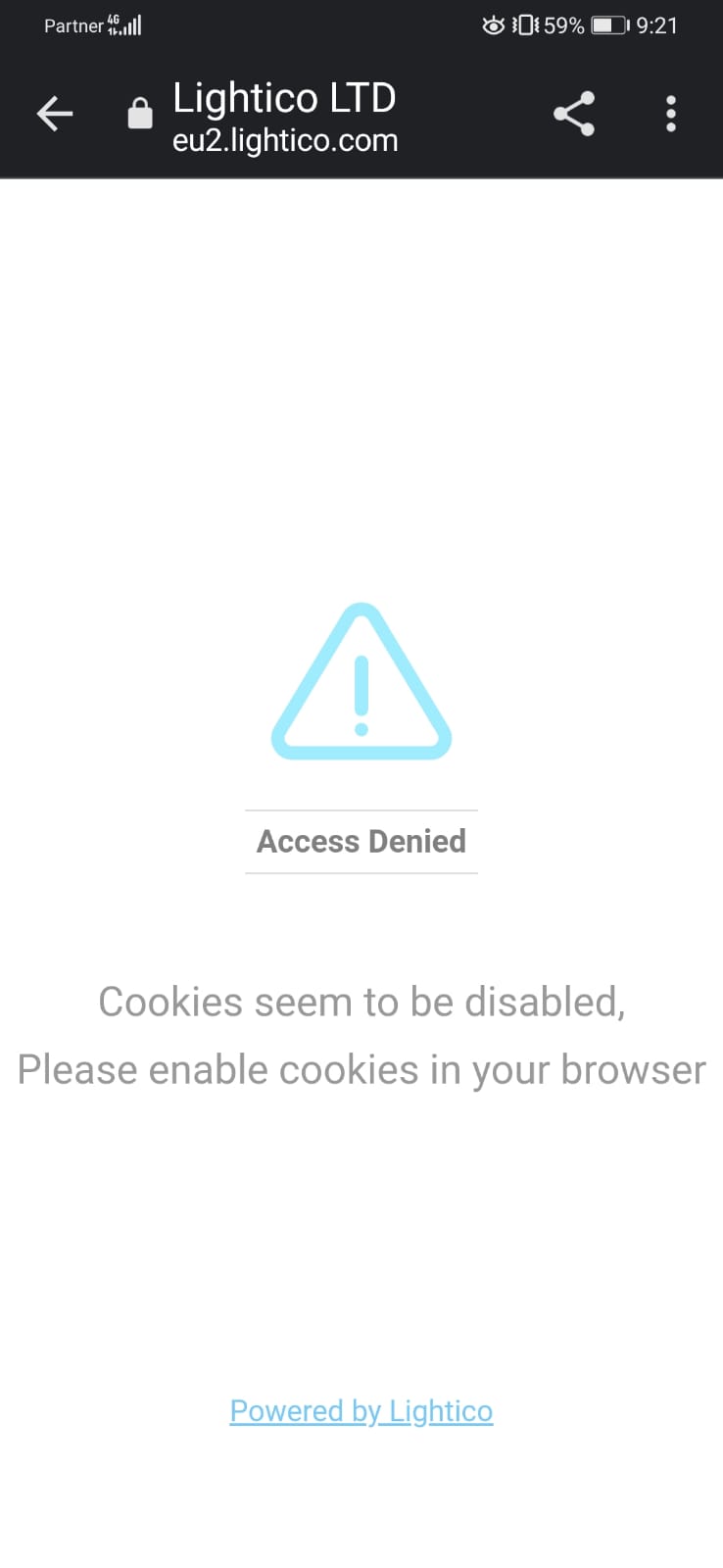 The link has been opened from a different device
This is the most common reason why the Access Denied message is displayed.
For security reasons, Lightico limits the access to a collaboration session: the link to a secure Lightico session can be accessed only from the device which was used initially. This message may appear if you have opened the link from one device (for example, a mobile phone) and are trying to access it later from another device (for instance, a personal computer).
Similarly, if a Lightico secure session is accessed from one browser (for example, Chrome), it is not possible to access it later via another browser (for instance, Safari).
In order to access a Lightico session multiple times, always use the same device. If the issue continues or you don't remember how you first accessed the Lightico session, reach out to the company who sent you the link and request a new one.
Cookies are disabled in your browser
Lightico uses cookies to identify and validate access to the secure collaboration session. If cookies are disabled, access to the session will be denied.
You can check if your browser has cookies enabled here:
If your browser accepts cookies in the above test, you are likely accessing the Lightico Session from a different browser or device.
---
Was this article helpful?
---
What's Next