Release October 22, 2023
24 Oct 2023

1 Minute to read
Release October 22, 2023
Updated on 24 Oct 2023

1 Minute to read
---
Share feedback
Thanks for sharing your feedback!
What's New
This release includes the following new features:
Workflow Search
You can now search the Workflow navigation tree. When a Workflow is found, you have the option of opening the folder that contains the Workflow.
Document Request commit
The Document Request feature enables collecting supporting documentation from customers. Until now, a customer could replace a document that was uploaded - this could sometimes cause issues when the documents are uploaded to a CRM. This release adds a Finish button to the UI that commits the customer to any document that was already uploaded. They can no longer delete or replace the document. The renamed Save for later button (formerly Done) enables saving uploaded documents while allowing the customer to return at a later time to replace or upload additional documents.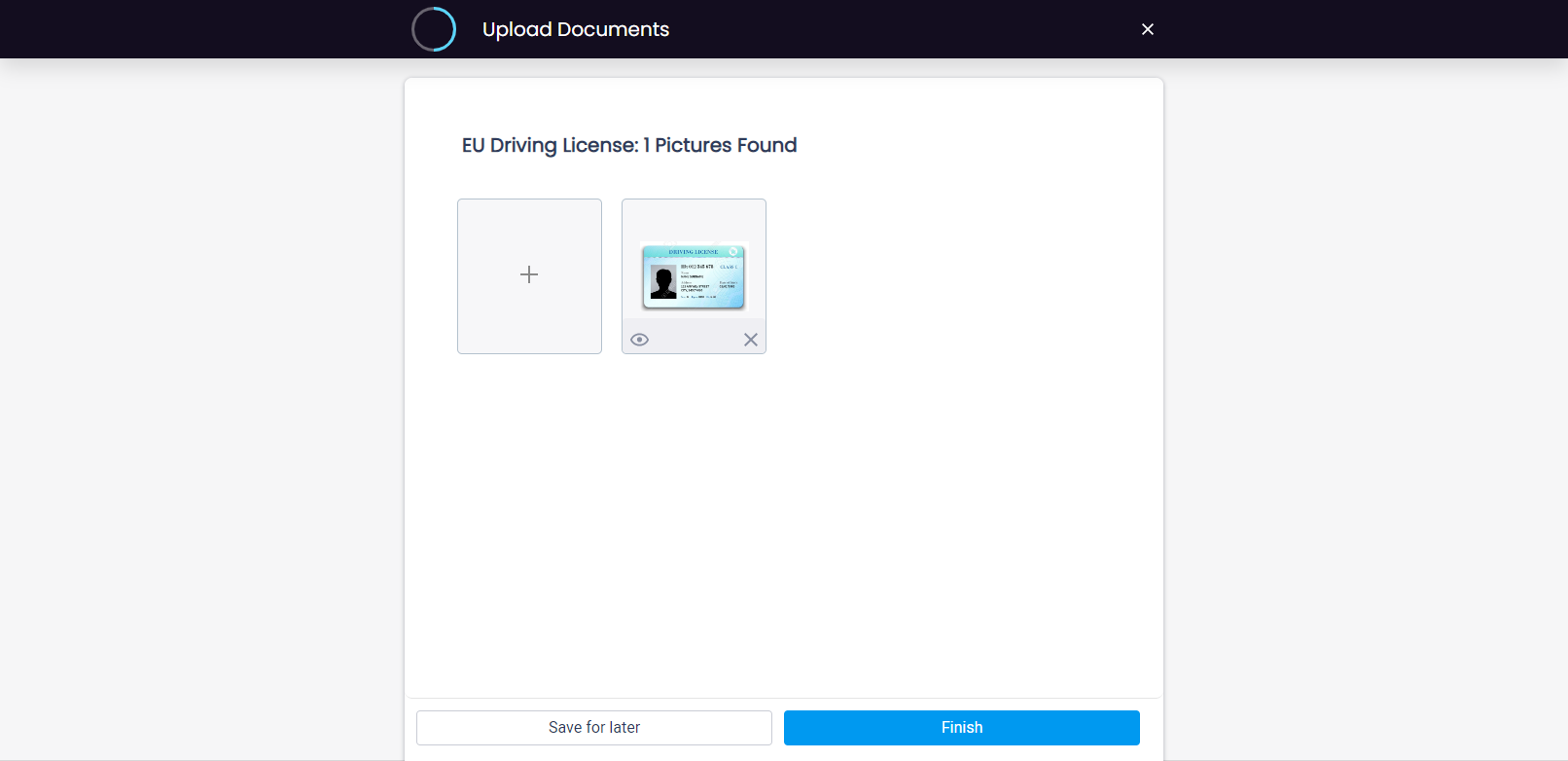 Fixes and Improvements
[Shared items] The ability to upload an image to shared items has returned. Uploaded images can be shared during a session by an agent or the API.
[Dynamic Documents] A participant (signer/approver) in a dynamic document can now reassign the Dynamic Document to someone else.
[Workflows] Now a check appears in the collaboration UI only after all participants have signed/approved a document in a Workflow.
[Integrations] Performance improvements for Add Workflow v2.6 API.
[New PDF Editor] Rebinding a radio button attribute will now maintain the associated selections as expected.
[New PDF Editor] Import/Export of mapping is now available.
[Workflows] Performance improvements for

Workflows

with a high number of switches and dynamic documents.
[

Events

] The Workflow completed event

now includes

the Url parameter for

Workflows containing the following types of documents:

multi-signer PDF Templates, Dynamic Documents for signing, External Documents added via API.
[

Events

] The creationDateTime parameter is now included in all events, including Customer Connected, Session Ended and Payment Completed.
[CX] CSS improvements in payment screen.
[Workflows] In a Dynamic document, bullet list alignment settings are now applied.
[Workflows] In a Dynamic document, hidden objects that are part of a bullet list are no longer displayed.
Release timeline
NA1
EU4
EU2
October 22, 2023


6:00 AM UTC

October 23, 2023


9:00 PM UTC



November 1, 2023


12:00 AM UTC



---
Was this article helpful?
---
What's Next