Configure session history
30 Nov 2022

1 Minute to read
Configure session history
Updated on 30 Nov 2022

1 Minute to read
---
As an agent, you can view a history of your sessions with the customers. You can resume an existing session, see if there are updates to sessions, and filter for completed / incomplete sessions. You can also search for previous sessions. When you enter an existing session, you can continue the session from where the previous agent left off. For more information about how agents can use session history, see Manage sessions.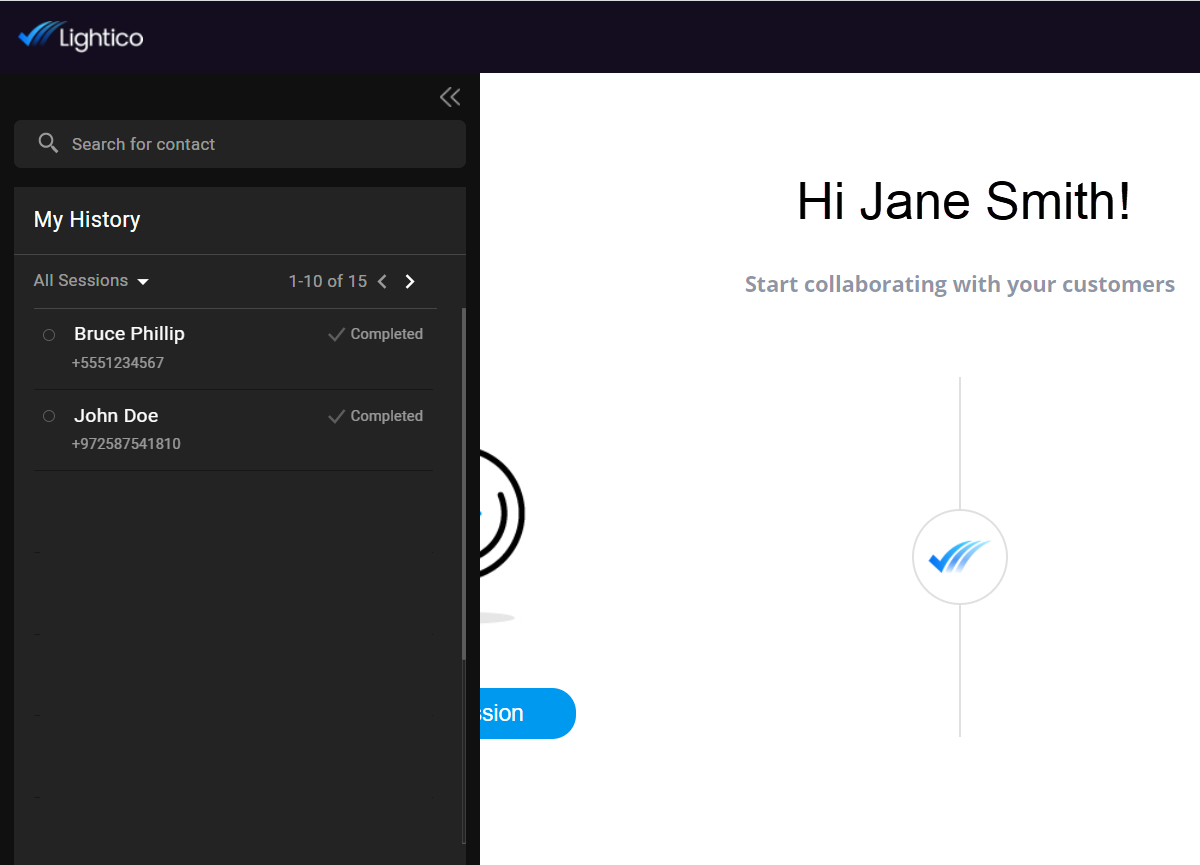 As an administrator, you can decide whether or not to show agents the session history and you can also grant agents different access levels regarding which sessions they can view - their own sessions, their team sessions or all sessions.
You can configure the following settings for session history in System setting ⇾ Session ⇾ Preferences:
Settings
Configuration instructions
Agent last sessions

To allow agents to access the session history in the agent console, turn on the toggle.
Access level

There are different levels of access that you can give to agents regarding which sessions they can view. You can choose between the following options:

Agent sessions only
Associated team sessions
All team sessions

One agent can enter a different agent's session. If the other agent is currently in that session, they will get a notification asking them to allow the relevant agent to take over.

Number of sessions in history


Choose how many sessions to include in the history.

Number of sessions per page

Choose how many sessions to display per page.

---
Was this article helpful?
---
What's Next